Nexxyo Labs, which in 2021 launched the first cryptocurrency of the Navarre Community, is finalizing the development of the Navarre videogame Outer Ring together with a German and a Polish company. The three companies raised the $6 million (€5.3 million) thanks to a private 'equity' round, which shows the great expectation that this Massively Multiplayer Online (MMO) videogame has generated. "Our goal is to become a kind of Amazon of the metaverse," Daniel Valdés, CEO of Nexxyo Labs, told Navarra Capital.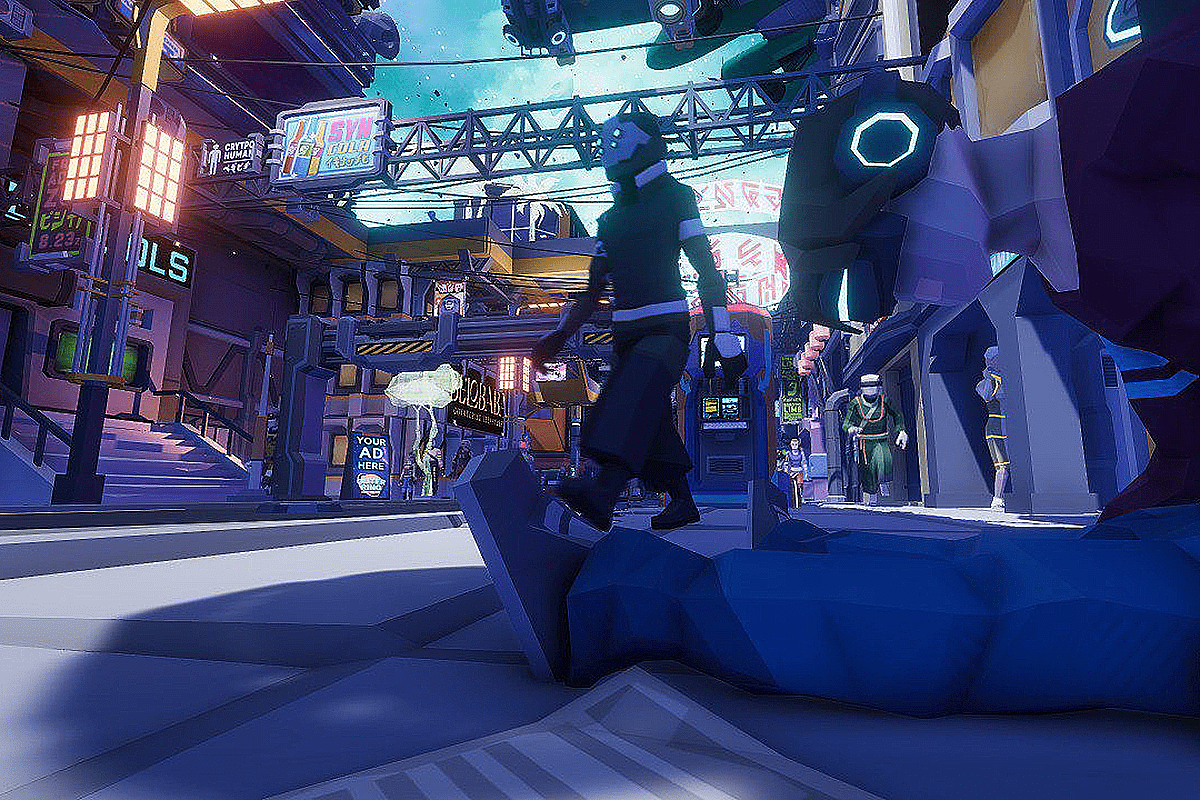 Going to see the premiere of a movie inside the videogame, attending a concert or going to an art gallery while you cultivate your own economy in the metaverse is now possible. The Navarre firm Nexxyo Labs, which last year launched lthe first cryptocurrency of the region, is finalizing the launch of its new project: Outer Ring. A videogame that is expected to be released in June and is arousing great interest among countless investors and players.

So much so that the initiative has already raised more than 6 million dollars (5.3 million euros) thanks to a private equity round, in which 40% of the product's return has been distributed. So far, sixty companies have invested in this Navarre videogame. Among them are DEXTools, Blockchain Territory, Leit Motiv, Yellow Blocks, Sierra Blockchain, Avstar Capital, Dextforce or Dreamboat Capital.

Other partners include Play The Game Academy, which will offer its eSports marketing consulting services within Outer Ring; MetaBrands.io, which will provide advisory services; or Gbest, which will sell food supplements for gamers.
"It is an open world, with a futuristic theme and in which the player is immersed in a parallel life".
Currently, the Navarre firm continues to close agreements with different companies, such as the most recent ones with two museums whose names have not yet been disclosed. Thus, players will be able to visit their exhibitions inside the Outer Ring.
For the development of this project, which began three years ago, the firm has incorporated five more professionals, who have joined the fourteen that already made up the Navarre team. It also has the collaboration of a German and a Polish company. "We could be talking about a lifetime project, since it requires constant updating," Daniel Valdés, CEO of Nexxyo Labs, told Navarra Capital.
It is a Massively Multiplayer Online (MMO) videogame, which mixes three worlds: that of the players, the companies and the metaverse. "We seek to create channels so that players can access brands and vice versa," says the company's CEO. It is free, as it has been conceived as a freemiun model, although it incorporates some premiun functionalities.
Although it does not have a specific narrative thread, Outer Ring is futuristic: "It is an open world. The player is thus immersed in a parallel life. You will have side missions, for example to build a ship, go fight with it or collect minerals on other planets. You can do whatever you feel like doing, like going to see a concert."
REAL-WORLD ECONOMY IN THE METAVERSE
Outer Ring incorporates the real economy into the metaverse. And this is precisely what has generated so much buzz. "It's an evolution of the 'play to earn' concept into a 'player driven economy'," suggests Valdés.
"Here we don't reward for playing, but rather it is the player's own economy that generates that profit. It's like the real world".
The CEO specifies that 'play to earn' games are pyramidal and pay their players tokens for the mere fact of playing: "Here we don't reward for that, but rather it is the player's own economy that generates that profit. It's like the real world, where nobody pays you without doing anything."
So, within the game, participants can build objects and sell them to other people. And all the interaction takes place within the realm of cryptocurrencies, both with Outer Ring's own (galactic quadrant and exocredit) and with any other.
At the same time, brands will be able to use the metaverse as another channel to reach players. "Our goal is to become a kind of Amazon of the metaverse," says Valdés. Within the videogame, they will advertise and sell directly.
"Outer Ring is out of the scale of current projects". Valdés points out that, currently, the videogame universe has six planets and almost one and a half million square kilometers. "The main city alone is twenty-two square kilometers and the planet on which it is housed, 17,000," he extols. Although interested people will not be able to enjoy this new universe until next summer, its developers plan to launch public demos in February so that they can test it. A marketplace will be launched in May to start interacting with NFTs.
BAMBOO DEFI'S PROGRESS
On the other hand, a year after the launch of Bamboo Defi, the first Navarre platform with a native cryptocurrency (Bamboo), the Nexxyo Labs team has already created a new line of work for the project, which involves gamification. "Right now the gamify concept is very fashionable, which consists of mixing decentralized finance with games," says the firm's CEO.
"Nexxyo Labs is taking the first steps to gamify its Bamboo Defi platform, which has its own cryptocurrency".
As a result, the company has already begun to take the first steps in this field. "We will leave the original platform so that users can continue to use it, but we plan to create another tool, much friendlier, with mini-games that allow them to have a good time while working with their money," he specifies.
Although he is cautious and stresses that this is an initiative that is still "on paper", Valdés is satisfied with the trajectory of Bamboo on its first anniversary. "We are growing in number of users," he remarks. In fact, it already has around 16,000 in centralized exchange houses and around 1,300 in decentralized ones. Precisely, it has joined some of the latter networks, such as Binance Smart Chain (BSC), Polygon or Velas (VLX).
In relation to the price, Bamboo is also affected by the general situation of a market that, at the moment, "is complicated for all cryptocurrencies", recognizes the CEO of Nexxyo Labs. When it was launched, it stood at 0.18 cents; in April it reached 0.39; and in the summer it even reached $2.8. Now, it is at 0.17. But Valdés points out that, due to the farming system, "everyone who entered from the beginning now multiplies their investment by four. For this reason, he does not care so much about the price as the return that using this virtual currency provides. "Right now, there are products that are giving a 60% return."
Original article: Sesenta empresas invierten 5,3 millones en un videojuego navarro para el metaverso (navarracapital.es)
Follow us on social networks!
Join our official Telegram communities to always stay up to date with what's going on and ask everything you need to know about Outer Ring MMO:
Don't miss anything about this space odyssey!